5 raw vegan meals – 5 ngày salad thuần chay
760.000 VND
For SALAD LOVERS – Raw vegan meal plan is Available in Ho Chi Minh City only. Package is not included shipping cost from Santorino to your place.
Daily delivery time: 10:30 – 15:00 (please give more details in the note when you order)
Each vegetarian/vegan meal is developed with nutrition-rich and balance taste focus with high quality and fresh ingredients.
Daily fresh veggies, generous portion, never frozen, nutrition-rich salad, fusion vegan/vegetarian food, Eco-friendly packaging…
Anti-tired: Promise 50+ recipes in 8 weeks
---
Why Raw Vegan meal?
Incorporating raw foods, specifically vegetables and fruits, into your diet
can have numerous health benefits.
The rawness is a source of good enzymes, vitamins and minerals. Boosting your health and state of mind.
Our Meals designed aim to provide Vegan good sources of plant-based protein: Chickpeas, quinoa, lentil, almond, cashew…
To make our salads more distinct we add Fresh homemade designed sauces no preservatives.
These will make sure your body and taste buds are filled with joy. Looking for a FULL-WEEK VEGETARIAN MEAL-PLAN PACKAGE? here

If you're still looking for a good quality & nutritional Vegan meal plan in Ho Chi Minh city, give it a try. Won't be disappointed. 
Let's see the 5 RAW VEGAN MEAL in Ho Chi Minh menu below.
Tại sao lại là gói ăn tuần 5 bữa salad thuần chay?
Với thực đơn 5 bữa salad thuần chay sẽ mang đến cho các bạn nguồn năng lượng dồi dào và hấp thụ nguồn vitamin khoáng chất từ nguồn enzymes sống tốt nhất cho cơ thể.
Khoa học đã chứng minh những loại rau củ quả nếu có thể ăn sống thì đó là một điều tuyệt diệu cho cơ thể.
Santorino cho ra mắt 5 ngày salad giàu nguồn protein bổ sung từ các loại hạt và đậu như đậu gà , hạt diêm mạch , đậu lăng , hạnh nhân , hạt điều, đậu đen…
Kết hợp cùng các loại sốt thủ công hoàn toàn không chất bảo quản hứa hẹn sẽ đem đến cho các bạn một góc nhìn mới mẻ về việc ăn thuần chay vẫn rất ngon miệng và giàu chất dinh dưỡng. Dưới đây là menu 5 bữa salad thuần chay bạn có thể tham khảo.
---
—————————————————————————————————————————————————
---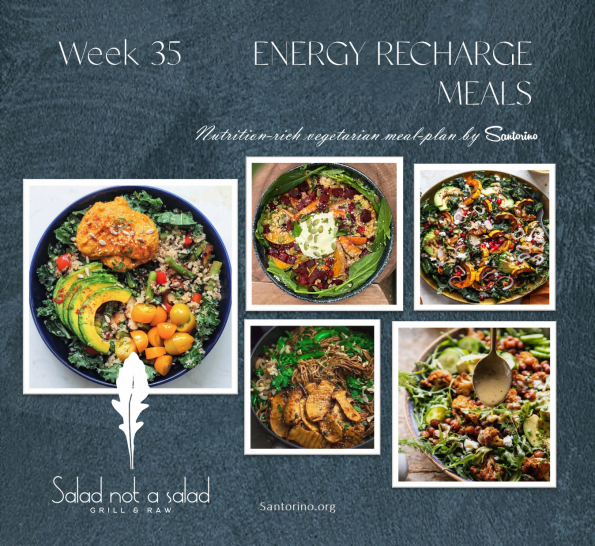 5 raw Vegetarian-vegan-meal-plan-in-Saigon-WEEK-35
---
WEEK #25 (JAN 21-25) –
ALKALINE FOOD & MORE
WEEK #24 (JAN 14-18) –
ENERGY-RECHARGE MEALS
WEEK #21 (JAN 03-07) – HIGH-ENZYME FOOD
Stay healthy, stay happy in holidays
---
WEEK #19 (DEC 20-24) – HOLIDAY

GREETINGS SALAD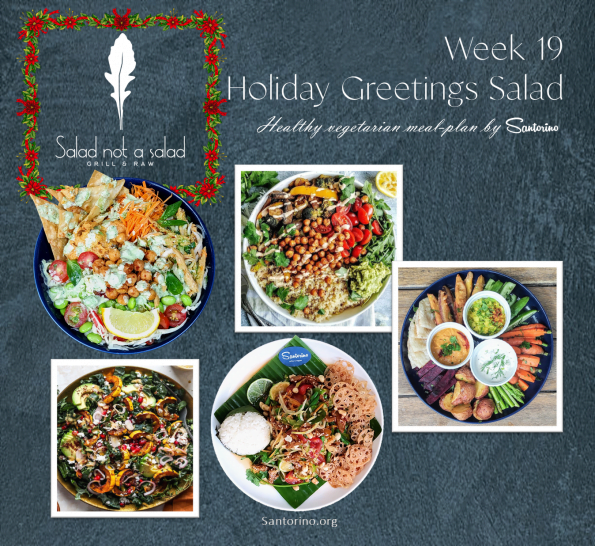 WEEK #18 (Dec 13-17) – HOLIDAYS' ALKALINE DIET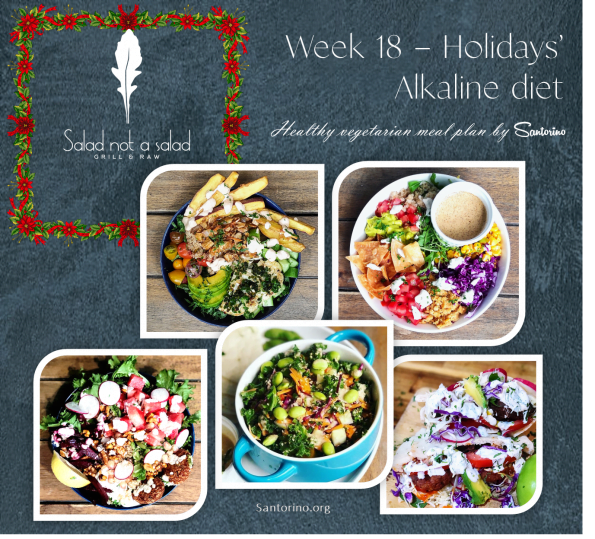 WEEK #17 (Dec 06-10) – HEALTHY HIGH-PROTEIN MEALS

WEEK #16 (Nov 22-26) – EAT MORE GREEN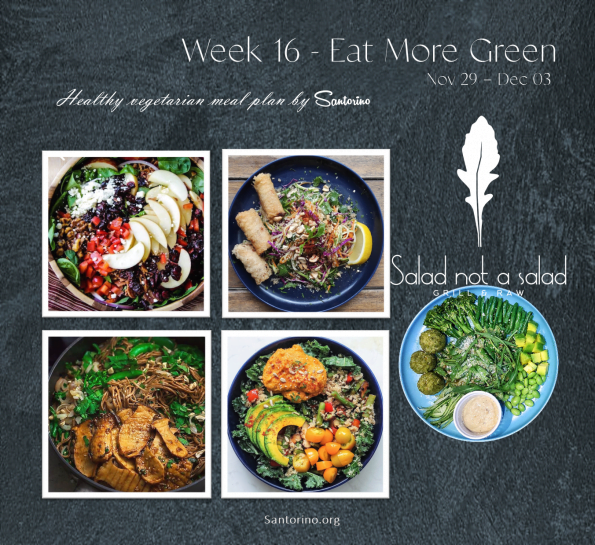 WEEK #15 (Nov 22-26)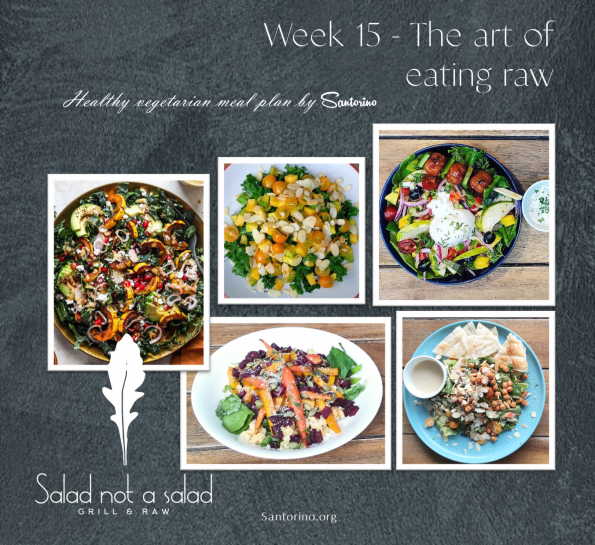 WEEK #14 (Nov 15-19)
WEEK #4 (25-29 Oct)
MON
TUE
SANTORINO SALAD BOWL
WED
SNAS 1 – The Hummus forest bowl – Salad Hummus nhiệt đới
THU
FRI
TUNA WRAP
WEEK #3 (18-22 Oct)

MON
SNAS 4.1 – Chickpea & roti salad
TUE
Zucchini Noodle bowl
WED
SNAS 3 – The classic bowl – Salad
THU
HEY SQUASH – Pumpkin & cashew cheese salad
FRI
Vegan Kale Sunrise
GET 2 FREE BOTTLES OF VEGAN FRESH CASHEW-MILK OR JUICE PER WEEK! (MON & THU)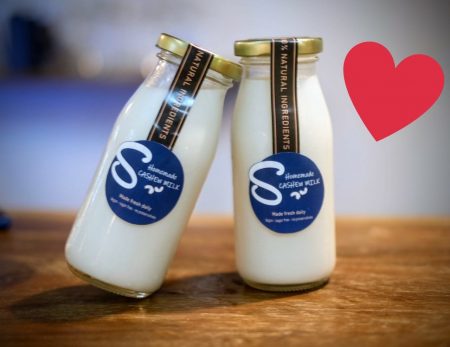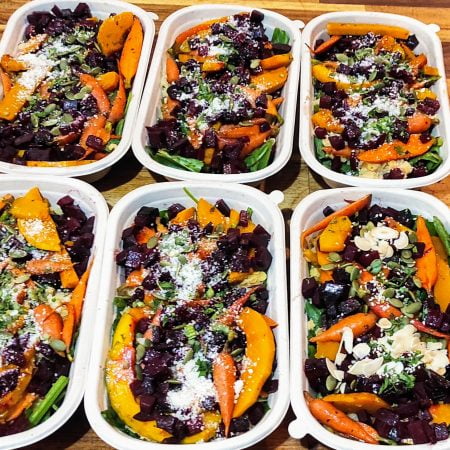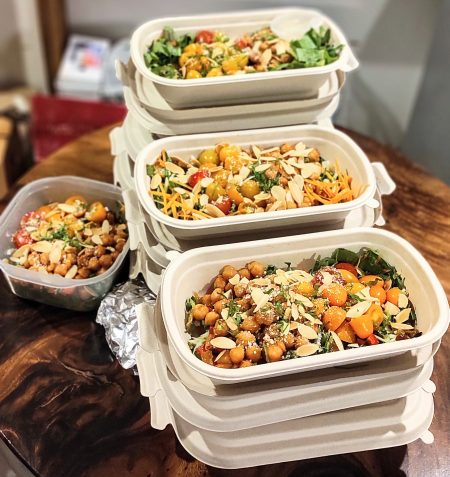 ---
WEEK #2 – 11 Oct – 15 Oct
MON
SNAS 1 – The Hummus forest bowl – Salad Hummus nhiệt đới
TUE
SNAS 3 – The classic bowl – Salad
WED
F6.1 Three-nut Spinach rocket salad + Teriyaki tofu + Edamame
THU
SNAS 2 – Kaley apple and beans bowl
FRI
SNAS 5 – Lentil and Squash bowl
GET 2 FREE BOTTLES OF VEGAN FRESH CASHEW-MILK PER WEEK! (MON & THU)