Are you looking for a vegetarian restaurant in Ho Chi Minh ?
Santorino is a unique vegetarian restaurant located in the heart of Saigon. This establishment is dedicated to providing guests with a one-of-a-kind dining experience that celebrates plant-based cuisine.
As soon as you walk into Santorino, you'll notice the charming Mediterranean-inspired decor that transports you to a tranquil and peaceful space. The restaurant is beautifully designed, featuring a relaxed atmosphere that is perfect for a family meal or friend gathering.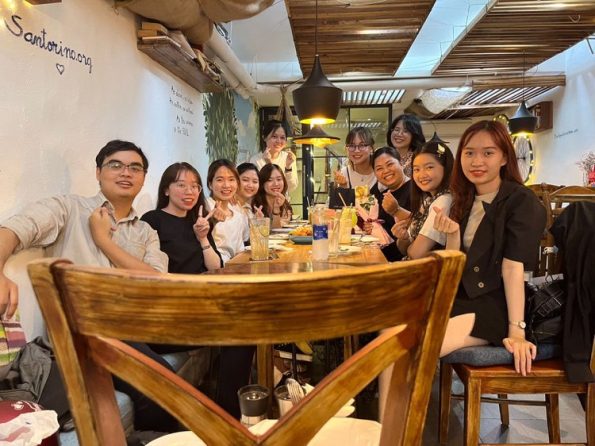 Santorino's menu is filled with an array of vegetarian dishes, inspired by Mediterranean and Vietnamese cuisine. You'll find everything from fresh salads, hearty soups, and delectable main courses, all made with the freshest and most flavorful ingredients. The chefs at Santorino are committed to using only the best locally-sourced produce, ensuring that every dish is packed with nutrients and flavors.
In addition to its delicious food, Santorino also offers a vegetarian weekly meal plan, making it the perfect destination for anyone looking to incorporate more plant-based options into their diet.
Learn more about weeekly vegetarian meal plan in Saigon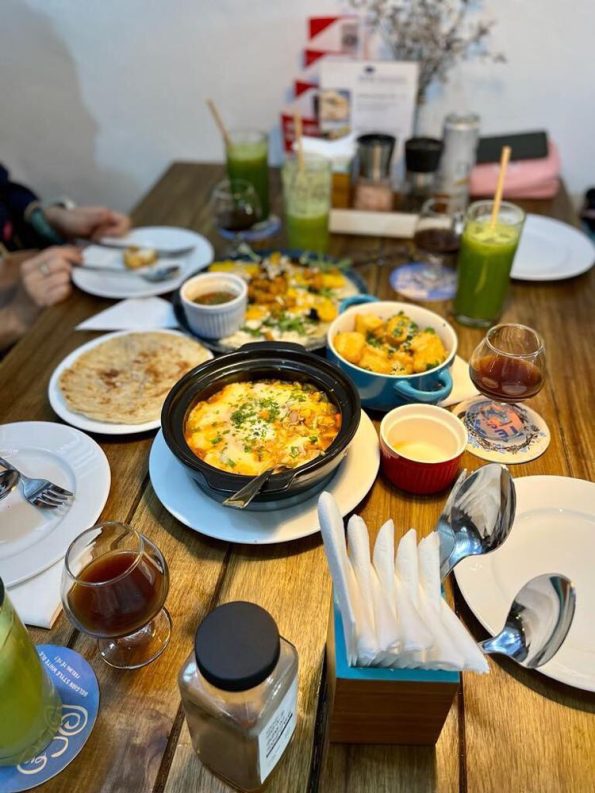 In addition to its delicious food, Santorino also boasts an extensive selection of natural wines and creative cocktails, making it the perfect place to relax and unwind after a long day.
Overall, if you're looking for a vegetarian restaurant that offers a unique dining experience, with delicious food and a charming ambiance, Santorino is the perfect choice for you.
See more our vegetarian weekly meal plan menu in Saigon.